Thanks to an Australian artist, Anthony Dal Santo, who I spoke to a few days ago, I started drawing again. He told me to just do it, no excuses, pick up the pen and draw and I did. So for the first time in two years, I drew something. Here she is.
I used pen and ink, signed in her hair, and the proportions are off, but cut me a break, it's been awhile.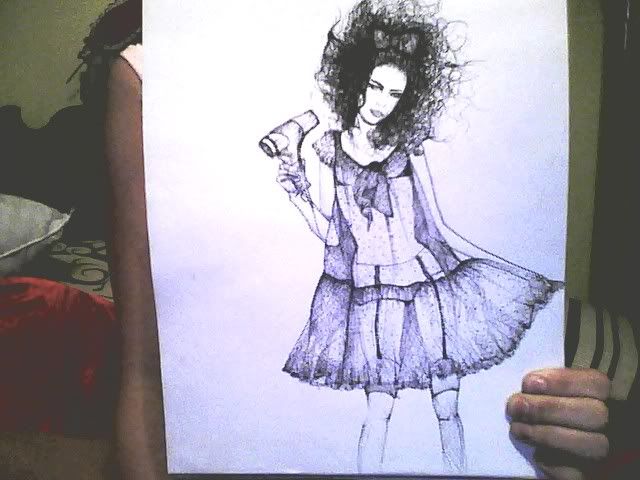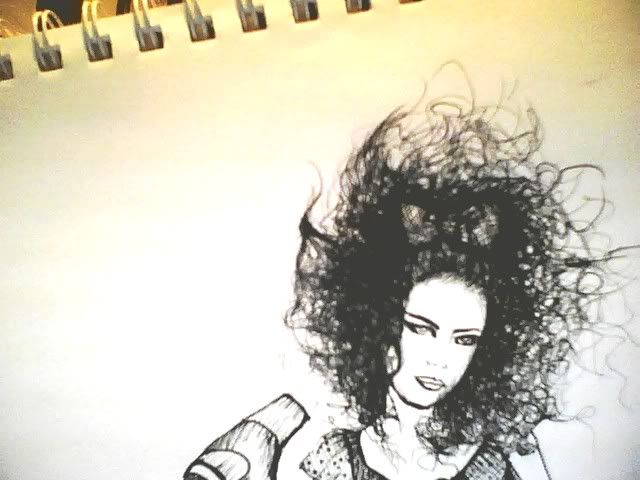 Still a bit unfinished. Photos taken with webcam.